FB Design is a company established in 1971 by Fabio Buzzi with the purpose of studying and building high performance motor boats as well as marine transmissions known as Trimax drives, now produced in partnership with the German ZF Corporation. After 30 years in business the boatyard and its R&D department have grown together and the firm continues to develop more and more sophisticated new products.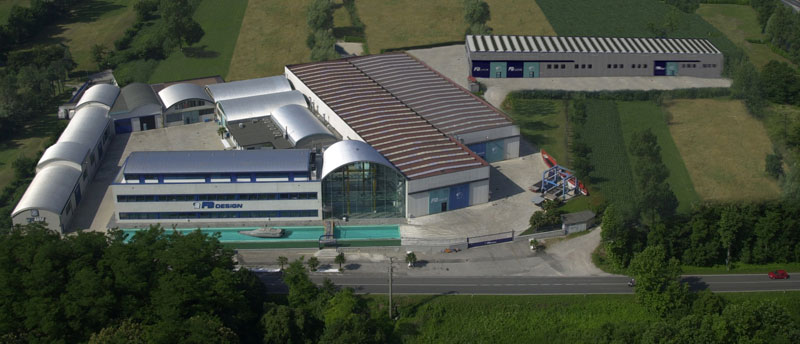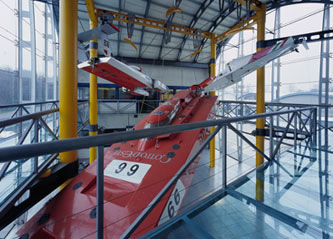 Nowadays the company occupies a 12000 sqm site, complete with modern workshops for all phases of production where 40 technicians look after the production of prototypes, racing, and high performance patrol crafts.
FB Design develops new crafts and submits them to the stress cycle of offshore racing and winning without charging experimental design costs to the customer. All the hulls, drives and fittings are always tested in the top racing and endurance contests, which are a demanding proving ground that ensures the highest quality.
FB Design is the only yard in the world whose craft have set world endurance and speed records in every existing class, with all types of hulls.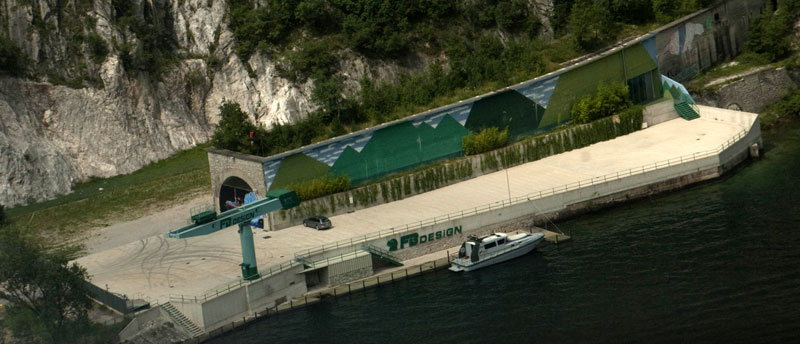 "To create the first and only Center in Italy fully dedicated to the nautical research"; around this idea by Fabio Buzzi happened the lucky meeting of capable men. Public Administration, Ecology and Technological Development have found the best possible intend in order to harmonize demands which are usually in conflict. With appropriate colors and minimalist structures, perfectly set in the wild natural setting of the mountains, which plunge "in that branch of the lake of Como", Moregatto is ready to fulfill its new role: research.
Scientific methodology requires constancy of the test conditions, which the lake is capable of during every season of the year. Further more, discretion is an important requirement and the secluded place suits this purpose, in perfect harmony with the varied wildlife that enrich the environment.