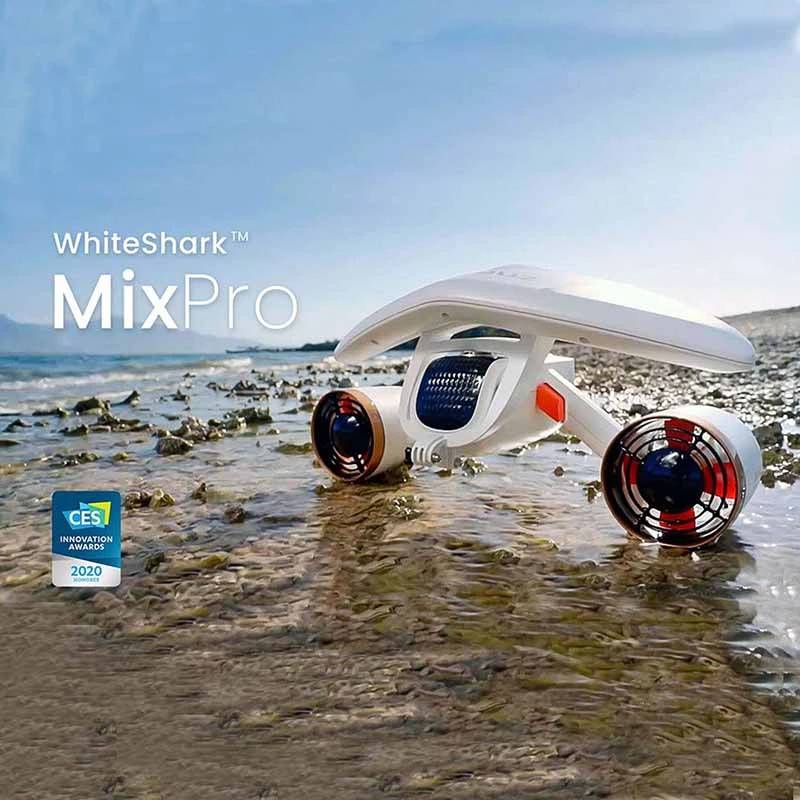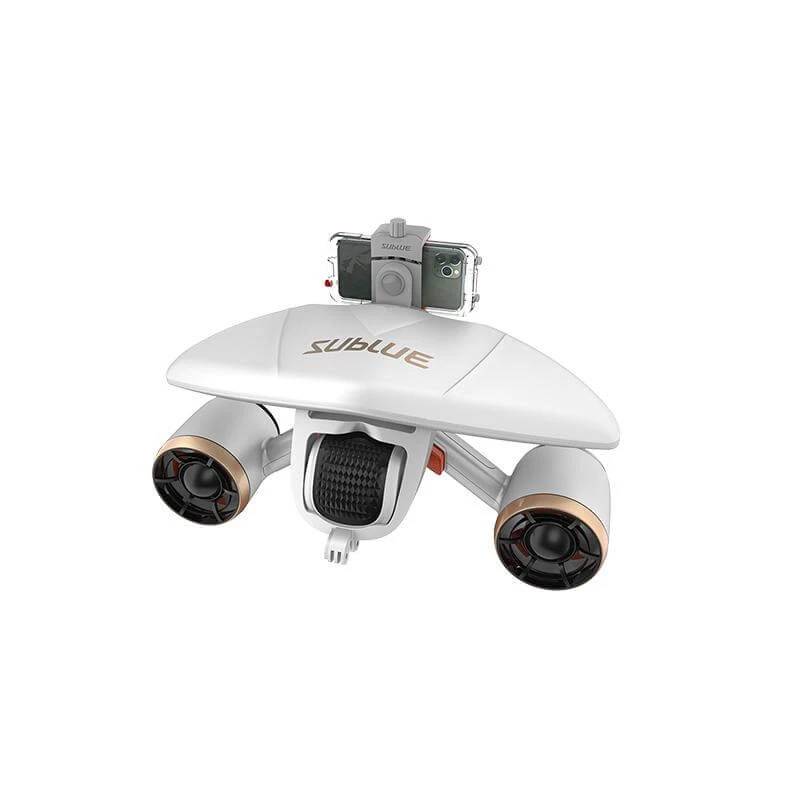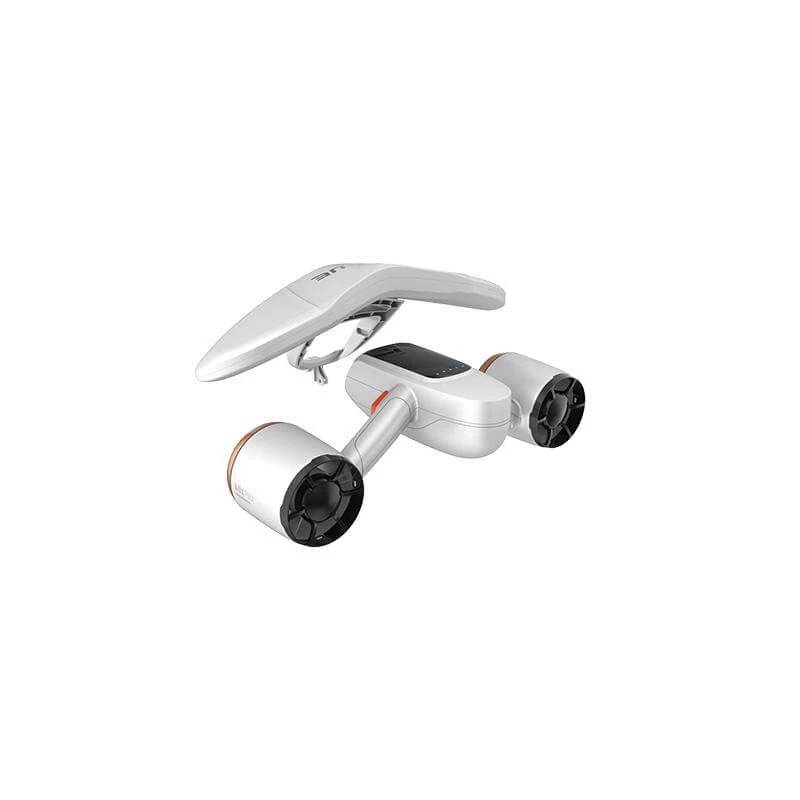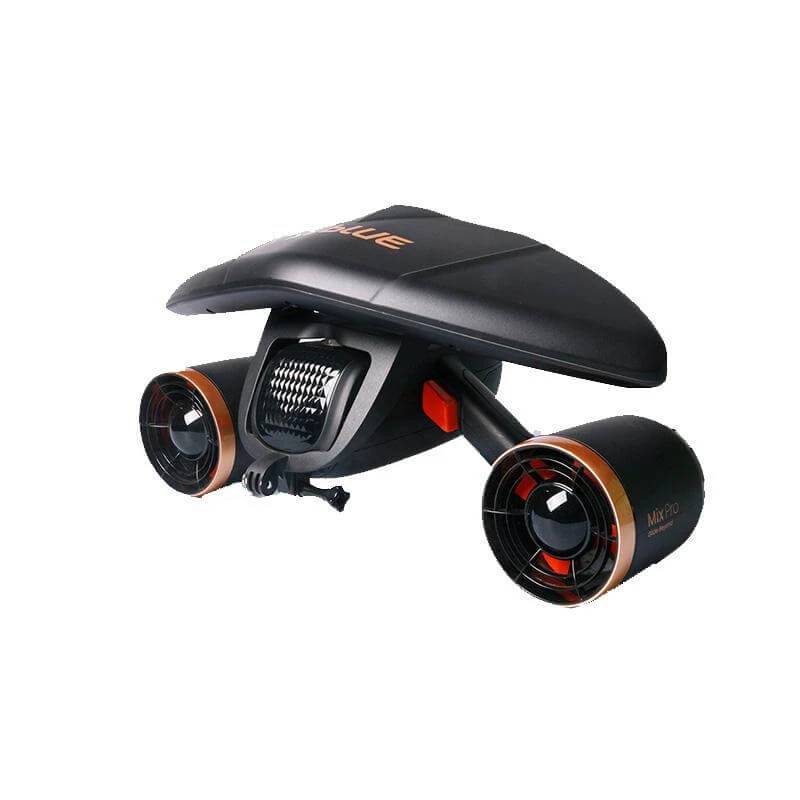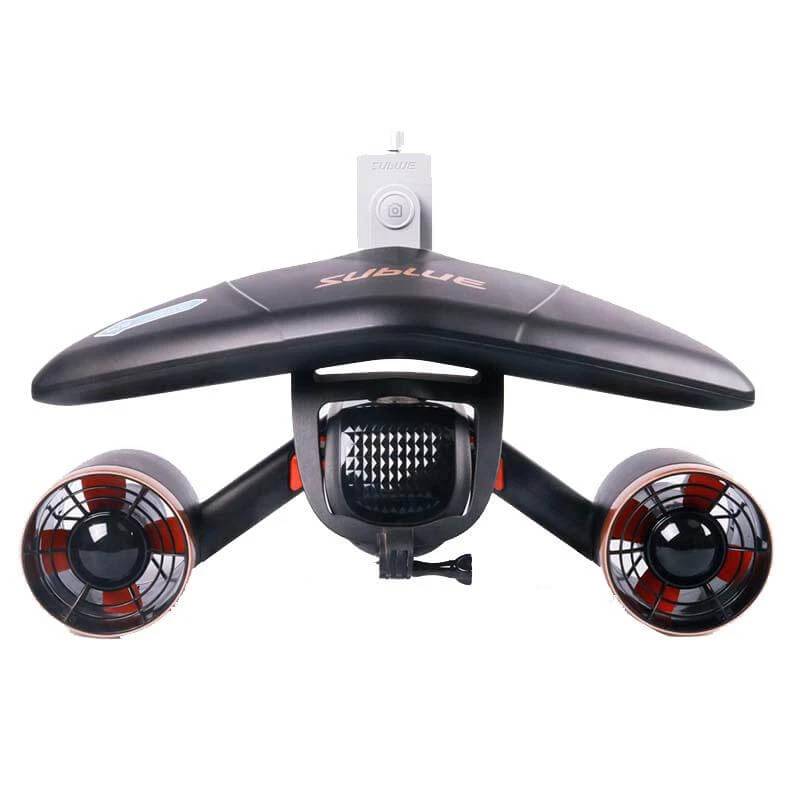 WhiteShark MixPro is the smallest double propeller,ultra-lightweight, and compact underwater scooter, it can reach up to 4 mph and lasts up to 60 minutes on a single charge.​
Enrich Your Underwater Experience
Use WhiteShark MixPro at the pool for some afternoon fun with the family, or take it on an underwater adventure to dive deeper and explore further. WhiteShark MixPro is suitable for the pool, snorkeling, scuba diving, and free diving.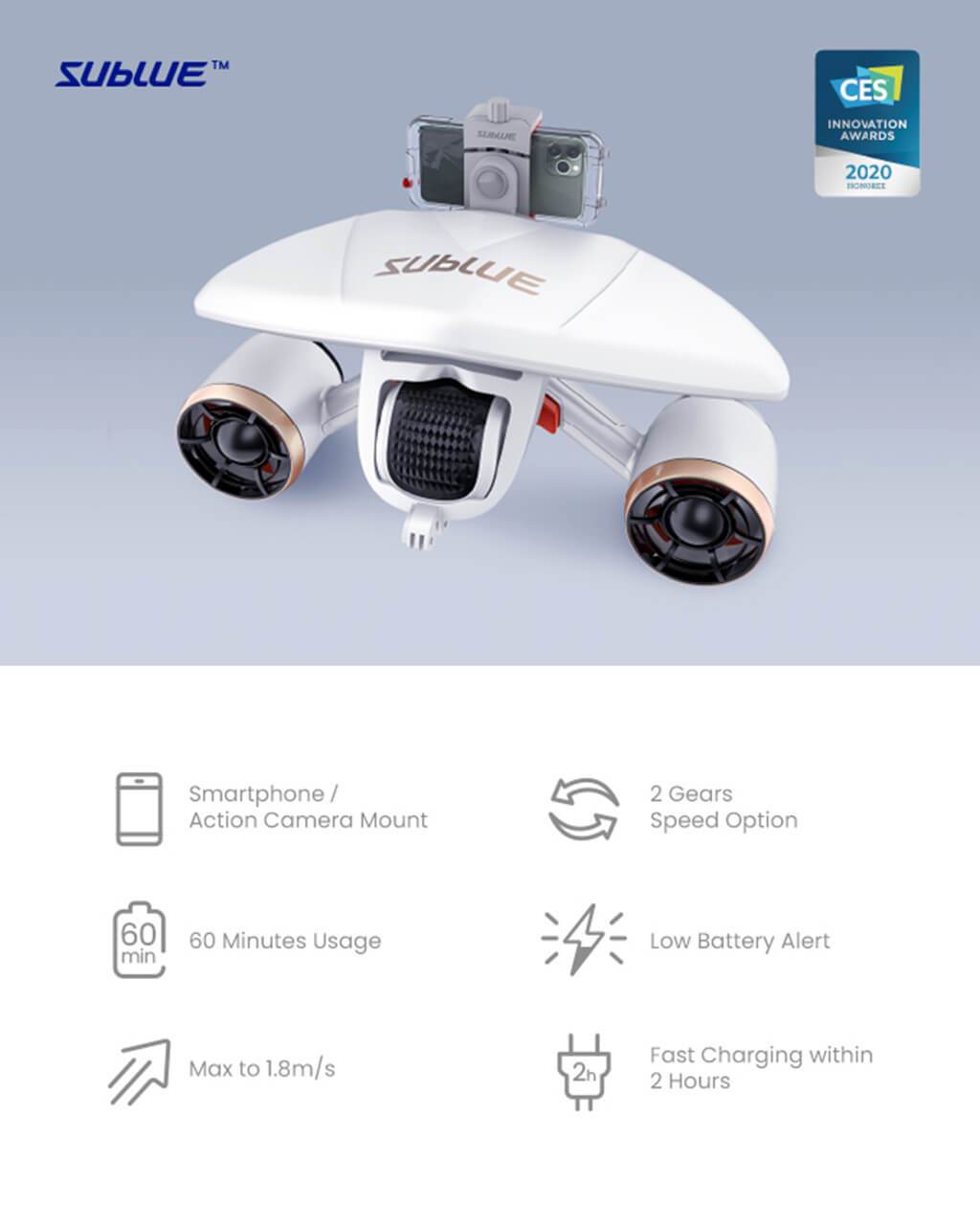 Capture Video and Photos with Ease
Capture epic moments using your smartphone by securing it onto the designated phone mount located on the floater. Or you can attach your action camera onto the universal mount to transform your WhiteShark MixPro into an underwater filming tool without additional cost.